Briggs & Riley Sympatico CX™ Checkable Spinner Wheel Repair Kit Front Or Rear ACC-7867RCX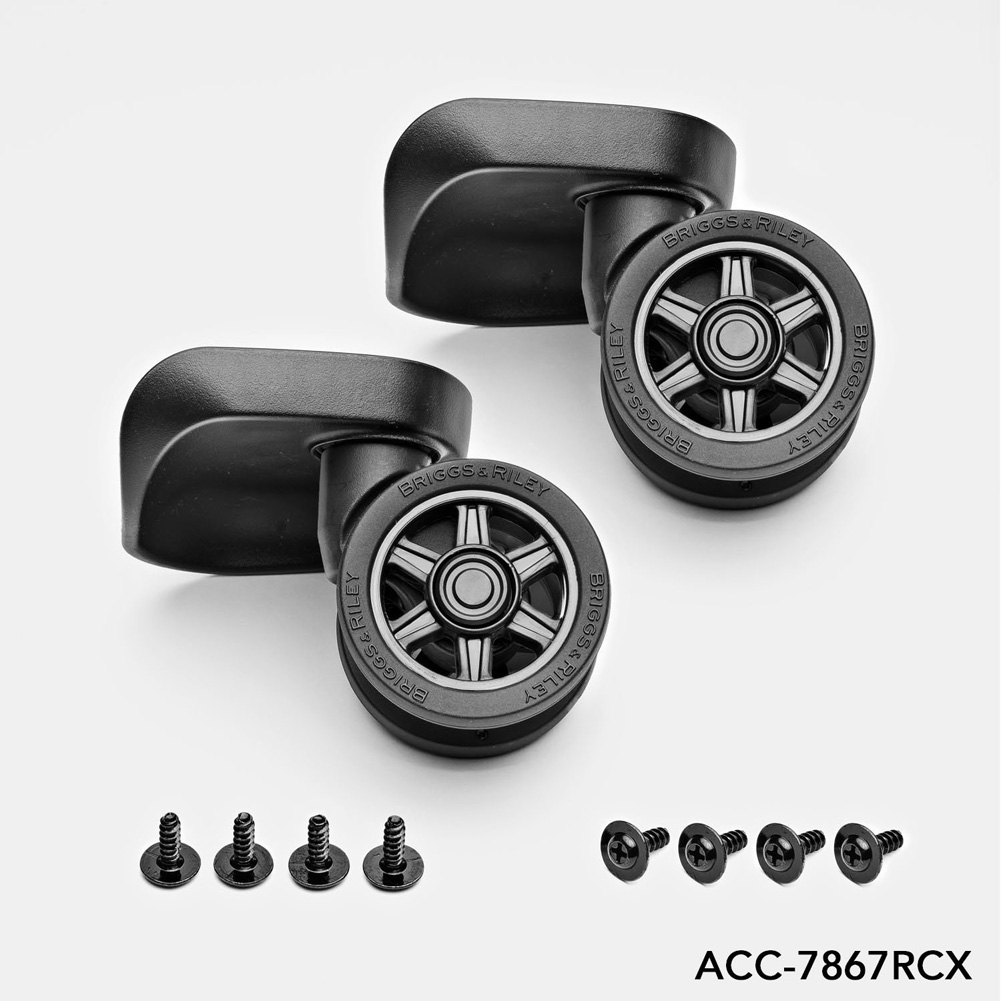 Briggs & Riley Sympatico CX™ Checkable Spinner Wheel Repair Kit Front Or Rear ACC-7867RCX
Quick-Change Wheel Repair Kit for Sympatico CX™ Checkable Spinners produced 2017 - present.
Briggs & Riley Sympatico CX™ Checkable Spinner Wheel Repair Kit Contains:
Two (2) Spinner wheels (either front or back, left and right)

Associated hardware (pictured)

Self repair kit style #ACC-7867RCX
Briggs & Riley Self Repair Kits allow you the ability to quickly fix your bag without having to send the bag in for repair. Briggs & Riley Self Repair Kits are $10 and SHIP FREE!
Briggs and Riley is the only luggage company that offers an unconditional lifetime guarantee. In the unlikely event that your bag needs to be repaired, Briggs & Riley® is here for you.
Briggs & Riley DIY wheel replacement is quick and easy. Simply purchase the wheel you need for your luggage, receive your replacement part in the mail, and replace the wheel on your luggage yourself.
NOTE Please allow up to 12 days for processing and shipping withing the 48 contiguous states. Thank you for your understanding.