Briggs & Riley Baseline Compact Toiletry Kit Model 118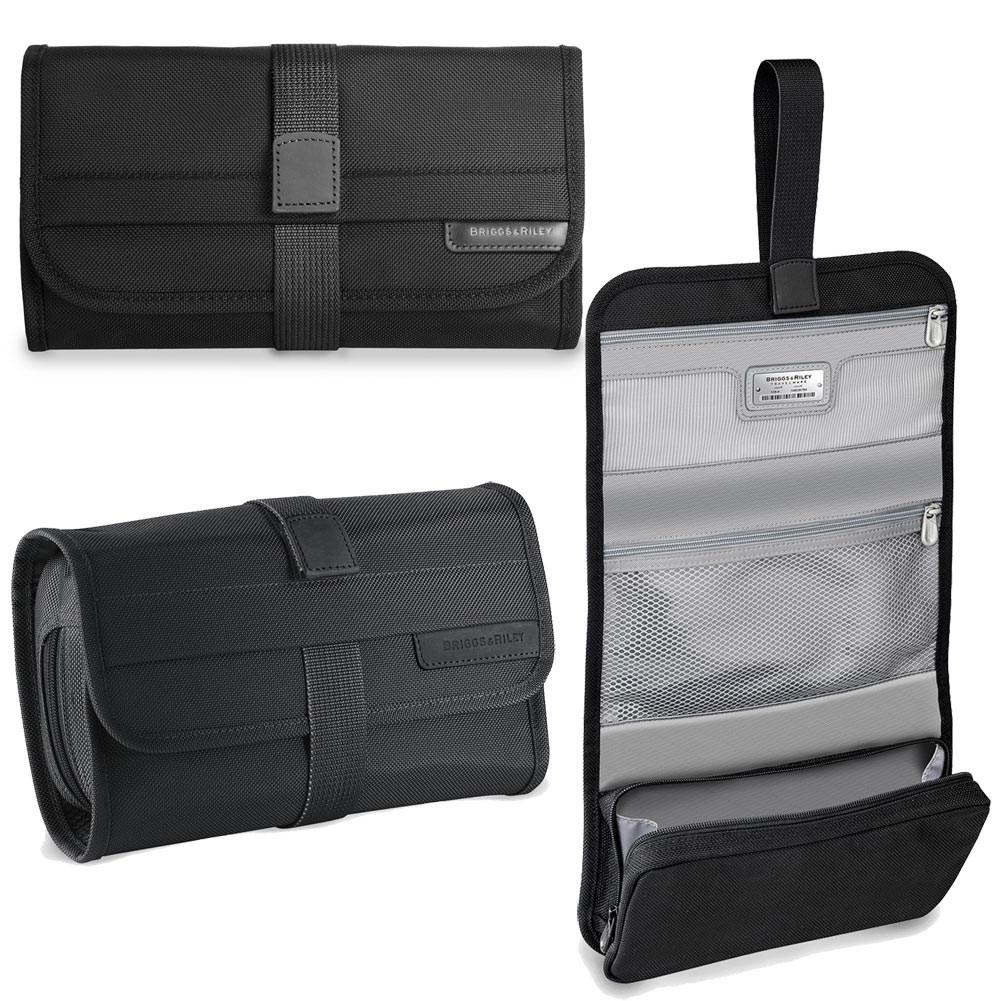 Briggs & Riley Baseline Compact Toiletry Kit Model 118
Compact Toiletry Kit from Briggs & Riley® Baseline collection is perfect for the minimalist traveler that wants a slimline toiletry kit with a tri-fold design. FREE SHIPPING!
Briggs & Riley® Baseline Compact Toiletry Kit has a Briggs & Riley® manufacturer lifetime guarantee.
Briggs & Riley® Baseline Compact Toiletry Kit Features:
Dimensions 11" x 6" x 2" / 25 cm x 15 cm x 5 cm

Weight 0.7 lbs

Material 2520D ballistic nylon outer

Capacity 211.75 cu. in. / 3.5 liters

Style #118 Baseline Briggs & Riley® Collection
Briggs and Riley® Compact Toiletry Kit is a tri-fold toiletry kit that offers superb organization in a compact size. Easily fits into your luggage taking up minimal space in your suitcase.
Baseline Compact Toiletry Kit is made from a durable ballistic nylon outer fabric that is resistant to water, dirt and abrasions. The interior of the Compact Toiletry Kit has twill lined waterproof pockets to keep leaks from spreading to your clothing. Trifold toiletry kit is designed to keep you organized but not take up too much room in your luggage. Three separate zippered compartments allow you to organize your toothbrush, toothpaste, Scope and floss.
Featured Highlights
Top zippered pocket with transparent mesh allows for easy identification of toiletries

Middle zippered pocket is wet/dry to keep leaks from spreading into your luggage

Gusseted bottom section accommodates larger items

Use Velcro® strap to keep kit folded closed

To hang kit create a loop by attaching Velcro® strap to Velcro® tab
About Briggs & Riley Baseline Collection
When personal choice is the standard, our flagship collection is the way to go. Baseline offers distinctive pieces that work together seamlessly, allowing modern travelers to build original solutions to fit their lifestyle. Choose from classic black or timeless olive.
What Is In Our Minimalist Travel Toiletry Bag Video | Wanderlustyle
In this video Wanderlustyle walks your through what is in their minimalist toiletry bag. Get inspiration from Wanderlustyle to pack less in your Briggs & Riley Compact Toiletry Kit.